Trying on my new shoes.
Madewell sweater, J Brand pants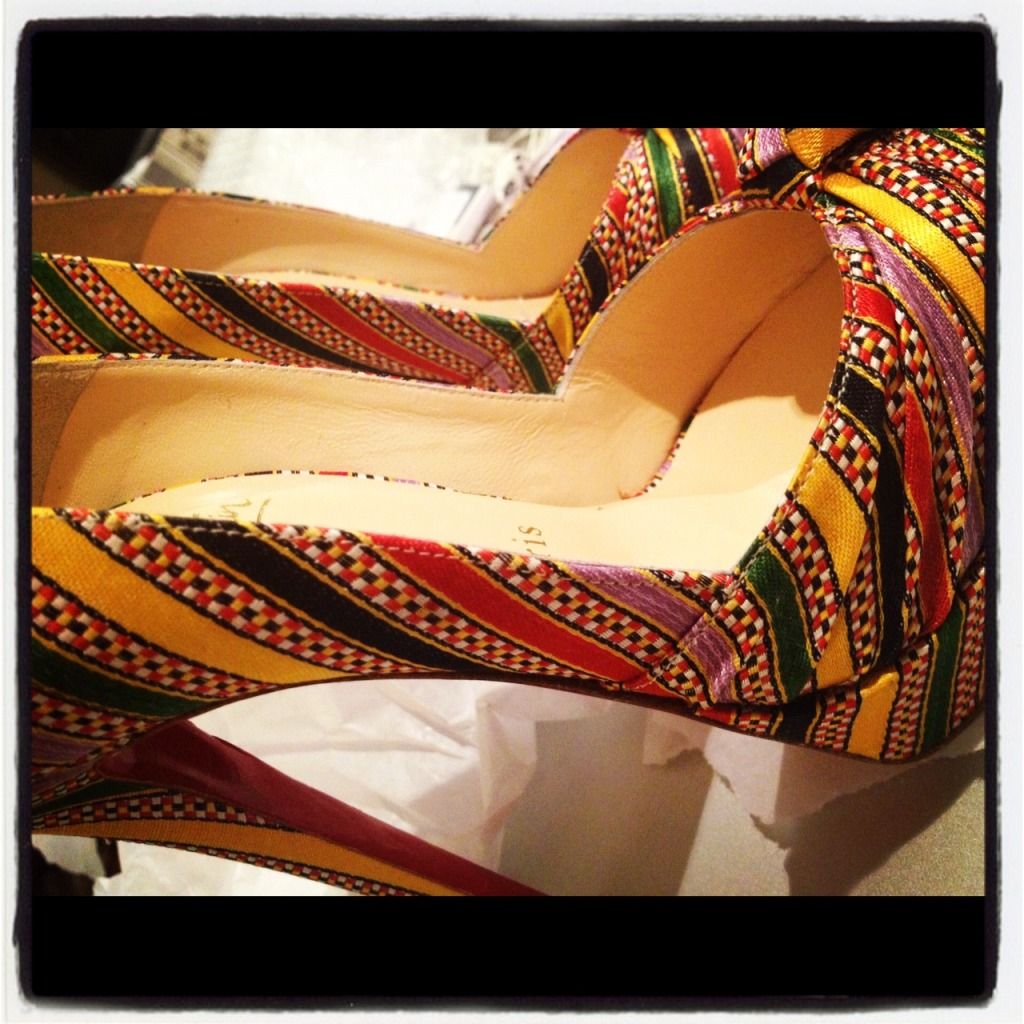 Closeup of the #Louboutin shoes
The shoes are not from this season but I have always wanted them. I missed out on them when they first came out but luck happened to be on my side and I found a new pair on Ebay. They weren't cheap BUT they were below retail and they were new - two things that I look for when doing any transactions on Ebay.
The rest of the outfit was what I wore to school - with my trusty J. Crew boots from the previous post and a grey scarf. It wasn't cold enough for a jacket at 48 degrees so I kept it light.
Hope everyone is having a great night! XOXO